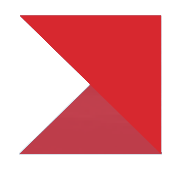 OUR CLIENTS ARE IMPORTANT TO US
HERE'S WHAT THEY HAVE TO SAY
I interviewed 3 agents with big named companies before choosing Mike. Mike was brutally honest with the initial suggested selling price and was honest with recommended repairs prior to listing. It was hard to hear but we followed his advice, made repairs and was able to list for a much higher price. Through the early stages of Covid-19 when everyone was apprehensive about looking at houses, Mike worked hard to get our house sold and helped us find our new home. Thank you Mike!
Mike Del Grande is by far my favorite
I've dealt with numerous real estate agents in the 27 years that I lived in Florida, and Mike Del Grande is by far my favorite. He's very knowledgeable of the area and current market conditions, and certainly about the process of buying and selling real estate. With his guidance, I got an excellent price for my house, and there were no blips or oversights all the way through closing. Best of all, I saved lots of money on commission!! And while Mike's commission rate is much lower than other brokers', he provides stellar service, far better than those charging higher rates. He kept me well-informed throughout the process, returning my calls and texts quickly, ready with answers, even offering to help me get rid of furniture and borrow his truck! I found him to be trustworthy and dependable, and I thoroughly enjoyed working with him. I heartily recommend him to all my friends and neighbors.
Mike listens and also gives great advice
I purchased a home through Mike, and he was spot on, with what we were looking for! Sold my home recently, and I went through Mike again because of our wonderful experience with him! Mike listens and also gives great advice when it comes to purchasing as well as selling. I recommend him to anyone who is looking to do one or the other!
You are a credit to your profession
My experience with Mike was the best I have ever had with an agent. He worked with me and my wife on finding our home as we were relocating to Florida. He answered our every question and phone call no matter how early or late. He took numerous videos of properties we were interested in and gave us his honest opinion on the condition of the properties. Before we ever made the 14 hour trip from Kentucky to Florida he had helped to narrow our choices to two really good homes. We arrived in Florida and Mike took my wife and I to look at both properties one right after the other. We chose the one that best suited our family and Mike did the rest closing the deal. I would also like to mention that Mike treated us like friends and was never annoyed by my constant questioning during the entire process. Thank you Mike you are a credit to your profession.
Mike was able to accommodate my hectic travel schedule
I found a property on Zillow I was looking to purchase. I am relocating from Northern Virginia to the Florida gulf coast and I called 2 listing agents on the Zillow site, neither responded. I then called Mike Del Grande and Mike immediately answered my call. Mike was able to answer most of my questions on the listing and he called me back with the answers that he didn't know within 10 minutes. Mike was able to accommodate my hectic travel schedule to view the property and answered all my question on the neighborhood, local property values and municipal issues pertaining to Holiday, Florida. Mike was also instrumental in helping me find the needed contractors for additional work required to insure the property. Mike was instrumental in negotiating a lower price for the property at the sacrifice of his own commission. I consider that a sign of true professionalism in this industry. Mike made the purchase of a house easier than buying a new car. If you're looking for a property on the Florida gulf coast, anywhere, I highly recommend calling Mike Del Grande.
Mike is an excellent realtor that knows his stuff.
Mike is an excellent realtor that knows his stuff. His no pressure approach made it a pleasure looking at houses. After looking at several houses and having a couple deals that didn't go thru I found the house that fit my needs. Highly recommend.
Mike is a true 24/7 Realtor.
Mike is a true 24/7 Realtor. Being from a different time zone and discussions with Mike all hours of the day and night to make our dream come true was impressive to say the least. Mike went far above and beyond what we expected in finding our new home. I would recommend everyone looking for a new home to contact Mr. Del Grande. I am confident you will be satisfied and impressed as we are.
As soon as we started to work with Mike we felt much more secure.
Mike has a great personality and professional attitude. Before we met Mike we had an unpleasant experience with another real estate agent that had literally wasted 6 months of our time. As soon as we started to work with Mike we felt much more secure. The most import Mike's characteristic is that he respects his clients, always tries to find what is the best for you in particular situation and would go an extra mile when circumstances require it. Mike genuinely deserve all those stars in our review. If we ever are going to seek another professional real estate agent's assistance (either selling or buying) Mike will be the first on our list.